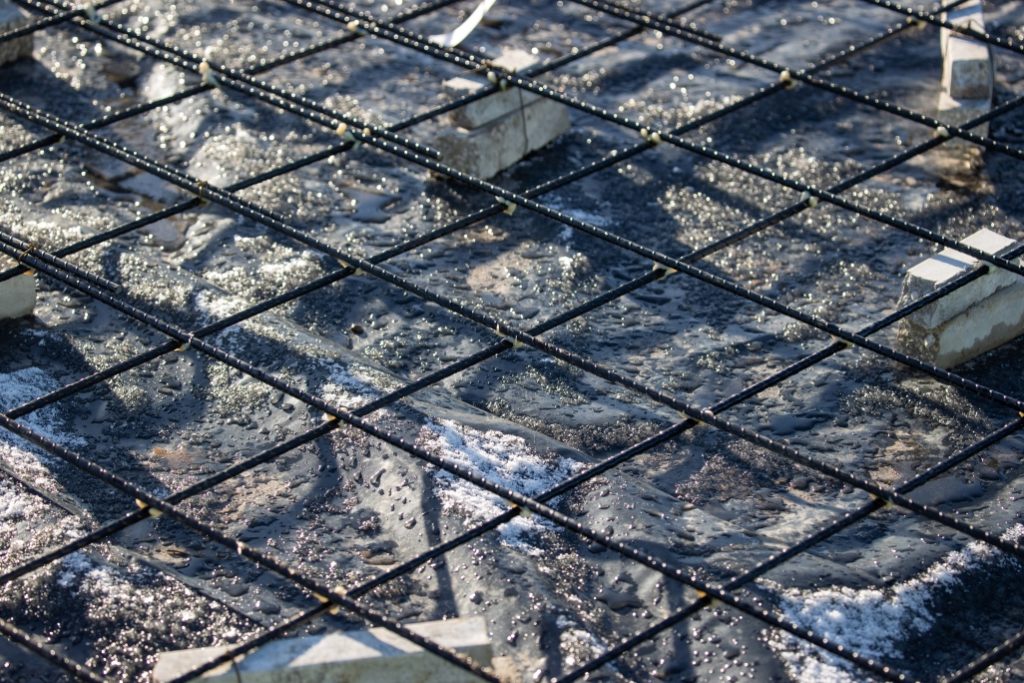 An industry-first low carbon reinforced concrete solution is being trialled on the M42 Junction 6 improvement scheme.
With some seven per cent of the world's CO2 emissions coming from the production of cement, a key ingredient in concrete, it is vital we tackle the creation of these CO2 emissions in order to hit net zero goals.
In the UK, this figure is less than 1.5 per cent thanks to the industry's innovation and investment in efficient plant, fuel switching and the use of low-carbon cement substitutes that are by-products from other industries.
The £282M National Highways project is trialling the use of low carbon concrete and basalt fibre reinforcement on a temporary haul road for construction vehicles in comparison to traditional steel reinforced concrete. The trial is being led by Skanska in partnership with the National Composites Centre.
Tarmac, a member of the project's supply chain, provided two types of concrete for the trial: a mix comprising conventional blended cementitious material and a low carbon alternative mix incorporating an Alkali Activated Cementitious Material (AACM) in place of the cement.
Glennan Blackmore, Operations Director (Highways), Skanska UK said: "With support and funding from customer National Highways, we have been able to bring together the knowledge, skills and innovative thinking from expert teams within Skanska, the National Composites Centre and supply chain partners Basalt Technologies and Tarmac to carry out this exciting trial.
"Through using a unique combination of materials, we are working to not only cut carbon, but also aiming to improve the structural performance of reinforced concrete and deliver better productivity, safety and cost outcomes.
"It's a great example of how by working collaboratively we can innovate to help tackle climate change, by working towards net-zero carbon solutions, and deliver long-term benefits for the industry.
"We are thrilled at the progress achieved to date and we are very excited to see the results."
"The combination of the low carbon concrete and the replacement of the steel with a lightweight composite reinforcement dramatically reduces the carbon footprint by more than 50 percent."
The Skanska and National Composites Centre team will also be working with HS2 to further research and develop this innovative low carbon solution.
Watch a short film about the trial.
If you would like to read more stories like this, then please click here