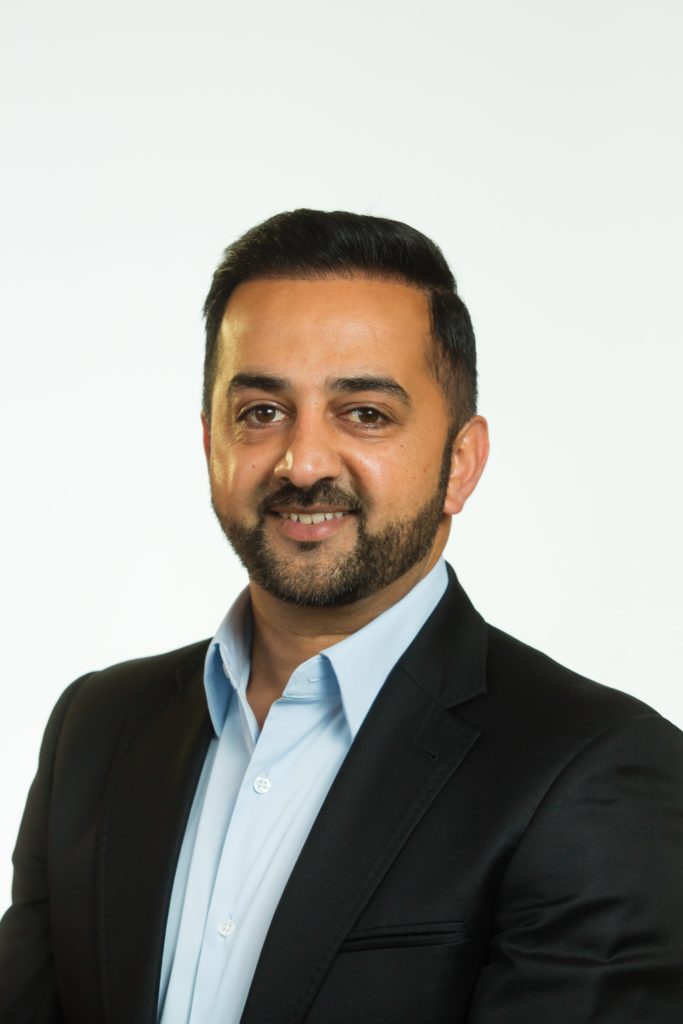 Sohan Panesar, Director at Wulf writes about how the UK Government should open the door for start ups in the six months since the United Kingdom left the EU
In January 2021, the long-awaited assault on the manufacturing and construction industry was felt as a result of the UK's official exit from the European Union (EU). Businesses operating in these sectors could no longer benefit from frictionless trade with the EU, and efficient supply chains became a thing of the past, as did the EU's talented and specialist workers' ability to plug key skills gaps.
This January, we saw the biggest decline in manufacturing exports from the UK to the EU since 1997. The total value of goods, not exported to the EU was worth £5.6bn, with a drop in imports valued at £6.6bn. These figures certainly reflect the lack of confidence in importing and exporting for established businesses operating in the UK and in the EU.
With this in mind, it's safe to say that unless the government makes radical changes to the support provided to start-ups operating in the manufacturing and construction sectors, then doing business in the EU, will be deemed as no man's land for start-ups.
The 'Pandexit' effect
'Pandexit' in its known form, is the exit from the COVID-19 global pandemic, but for many in our industry, it's also the reality of trying to adjust to Brexit disruptions, whilst recovering from the impact of the pandemic.
Whilst I'm not suggesting it's been easy for them; long-established businesses have fared better overall in most situations. Unlike start-ups, many have the advantage of having strong existing relationships with suppliers, as well as cash reserves in the bank to cope with price increases and the credibility behind them to enforce price increases to their customers. Not to mention pre-agreed contracts enabling them to at least plan workload for the foreseeable future. We have also seen an increase in 'stockpiling' by cash-rich companies who have the warehouse storage facilities, which then leads to an increase in material costs for everyone else.
What's more, from a recruitment perspective, they have an established reputation, which provides the security candidates seek when considering joining a new team, and then there's the ability to claim through the CJRS, which provides further reassurance in such uncertain times.
By contrast, as a start-up, you're a new kid on the block – something I'm sure we can all relate to. When the pandemic first struck and our industry was required to support the production of ventilators, new hospital builds and the supply of PPE products, the government and businesses didn't turn to the new kids on the block. In fact, rather than identifying the need to support smaller, and often more innovative businesses, the government reportedly paid millions to businesses owned by friends and family – and some even outside of the UK! As a start-up, how do you compete with that?
Fortunately, at Wulf, we were able to build on connections through our sister company PEC, and so fared better than most start-ups. However, many didn't have such an advantage. By no means was it an easy feat, we were still a company most had never used or heard of, and with credibility and reliability a top priority, we really had to pull together as a team to demonstrate our suitability.
The rising costs of exporting
The Government gave export businesses reassurance that there would be no tariffs, therefore products can move freely between the UK and the EU without quota requirements. However, as with all things new, there were new customs to learn, which caused issues at the border. UK businesses need to declare the origin of their goods and put in place mutual recognition agreements (MRAs), in order for their products to be certified for sale in the EU.
These new rules have added time and a rise in costs for British companies doing business in the EU. Many manufacturers have already expressed concerns. A survey cited that customs delays and the increase costs of regulation were regarded as the two biggest risks to businesses who export. Many large businesses may be able to handle the rise in costs, but it's the small businesses and start-ups who will suffer the most. They don't have the cash required to make adjustments under the new UK-EU trade agreement. In fact, a recent poll conducted by the Federation of Small Businesses (FSB) forecasts that 250,000 companies are expected to fold over the next 12 months, if they don't receive financial aid from the Government.
Access to international talent will be a barrier
Doubts have emerged over the UK's ability to continue to attract international talent post-Brexit. The jobs website Indeed revealed that the number of EU citizens seeking work in the UK has fallen by 36% since Brexit. Additionally, over 52% of manufacturers, expressed concerns over their ability to attract international talent following Brexit.
Pre-Brexit, manufacturers requiring employees with specific skillsets, struggling to attract talent from the UK, often looked to the EU to fill those skills gap. However, the new immigration system which came into effect on the 1 January 2021 has been tricky for businesses to navigate.
The new immigration system has a lower salary threshold and a lower skills requirement for sponsored visas. The idea is to make it more accessible for smaller companies to sponsor workers who were previously unable to. The caveat with this option is that it requires a sponsor licence, which is issued by the Home Office. This brings additional responsibilities. Sponsored employees come with significant costs, for example, sponsoring a single employee without dependants, for five years, can cost up to £10,000. On top of this, there are also visa application fees, administrative fees for work authorisation as well as skills and healthcare surcharges. Larger businesses may be able to cover these costs, but smaller manufacturers will struggle, the cost of recruitment will significantly increase.
Another noted issue is that when people are provided with work, it's often difficult to keep them. This is partly due to the nature of the work and the skills and experience required to carry out the role. It's difficult as people desperately want work and so take on contract work, before quickly realising it's not for them. And of course, there's the aspect of job security.
The latest Covid 19 Manufacturing monitor, published by Make UK, confirms the threat of further redundancies looming, with 25% of companies planning to make redundancies over the next 6 months. Make UK, alongside unions and industry, have called for a National Skills Taskforce to be set up. The purpose of the task force is to retain key skills within the industry by re-deploying employees who have lost their jobs to other companies, enabling them to be re-trained and retained in the UK to avoid further skills shortage.
Take action before it's too late
The fog of uncertainty surrounding the UK-EU relationship has put a cloud on our economy since the referendum in 2016, it also makes it difficult to attract investment when confidence is low. For SMEs and start-ups, it's vital that they have access to finance. The Government should acknowledge that Brexit has presented additional barriers, these being a significant rise in costs and the challenges created by the new immigration system in accessing international talent. The Government's response for businesses to "adapt" is not enough. The Government need to listen to small business leaders and take action before it's too late.
Ideally, I'd like to see SME's being given the opportunity to be heard and for their requests to be actioned in order to alleviate the issues surrounding availability of suitable resources. Like many, I feel that more funding being available outside of digital transformation would massively provide support to the smaller organisations. Not only can they continue to sustain their business and retain growth in the local economies, but they can set an example to new start-ups who would thus be provided with the confidence to succeed.
There's no denying we need to see improved recruitment strategies, but what that looks like I don't know. Clearly there needs to be a plan for the UK manufacturing sector to be self-sustainable rather than following the path at the moment whereby costs of materials and labour are extortionately high and continue to rise.
If you would like to read more stories like this, then please click here