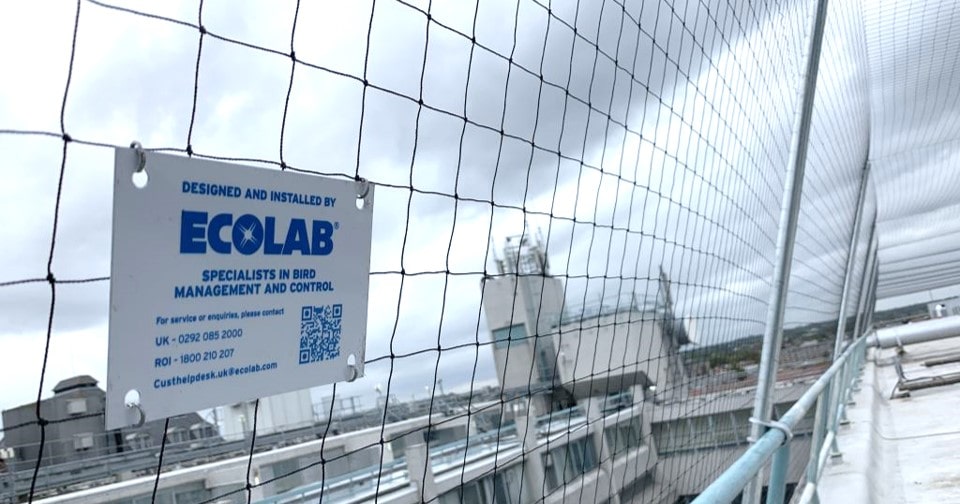 Netting is the most effective way to protect buildings and structures by denying access to pest birds. It is a physical barrier that provides total exclusion from unwanted birds in a target area. Netting is an investment that offers the long-lasting protection your customers need. Moreover, Capital Expenditure (CAPEX) is a great way to finance a large installation. It is an advantageous way to structure the investment while still allowing businesses to finance growth.
DON'T IGNORE THE RISKS THAT BIRDS WILL BRING TO BUSINESSES
The control of gulls is necessary to prevent the spread of disease, damage to building infrastructure and to preserve public health and safety. Gulls can cause a major stress on a business.
When gulls colonise a roof area, they damage it by pecking at mastic, putty around windows, surface materials and insulation around ducting.
The build-up of nesting material, fouling and other associated debris can also block gutters and drains causing leaks and floods of contaminated water into premises.
These big birds are noisy and can be very aggressive, especially during their nesting and rearing period. Maintenance work to air conditioning units and plant equipment cannot be carried out as the gulls will attack anybody approaching their nests.
Urban gulls can live up to 20 years and will return to nest on the same building year after year.
ECOLAB, A PARTNER YOU CAN TRUST
Ecolab are the market leaders in bird management and control and have a dedicated team of experts to help you deliver the right solutions for your site. With a decade of experience, Ecolab has a wide range of industry accreditations while the installation teams have all the necessary safety training and certification to safely and competently work from height to deliver high quality work.
SAFE AND EFFICIENT END-TO-END BIRD SOLUTIONS
Our dedicated team of bird control experts will anticipate and take ownership of your bird challenges and provide you with an end-to-end solution so you can concentrate on what you do best.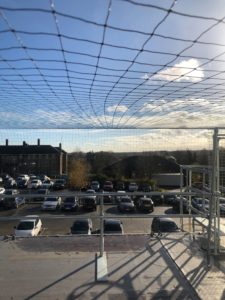 SAFETY IS ALWAYS AT THE FOREFRONT OF WHAT WE DO
Our team uses a strict safety methodology (RAMS) that ensures we work safely, especially when it includes working at height. In all cases, we carry out a risk assessment, looking at the hazard and risk factors and who could be harmed and how. We also evaluate the risks, record them and continuously monitor and review the situation. This step in our work is crucial to ensure our teams and yours (including employees, contractors and customers) are protected and safe at all times.
A HIGHER STANDARD OF BIRD CONTROL
Our bird control experts will always prioritise aesthetics to ensure installations are discreet and blend into their environment. They will fit a netting solution according to strict and detailed Standard Operating Procedures (SOPs) that will ensure your installation is safe, correctly fitted and tensioned, practical and durable.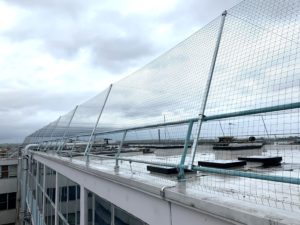 Be proactive and protect your site from nuisance birds from the beginning of your project. Find out more about Ecolab's bird control solutions and get a free site survey.