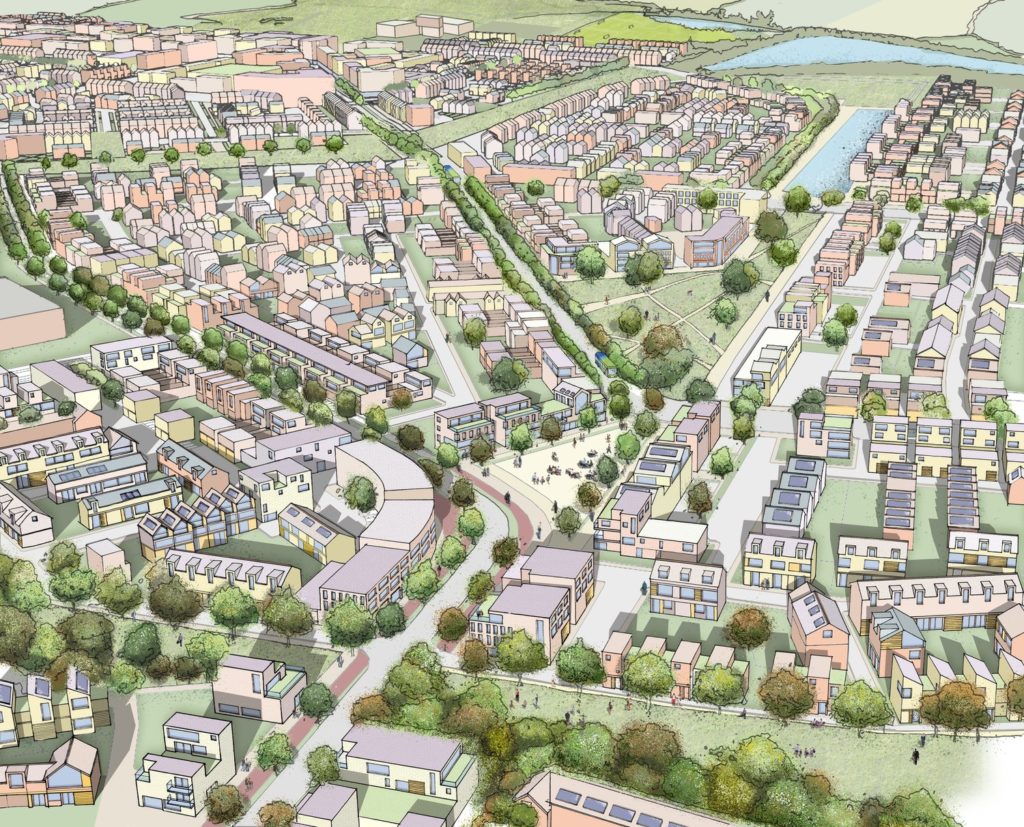 Some £123M in funding has been secured to progress plans for Northstowe, the largest new town to be built since Milton Keynes.
The funding will provide new infrastructure for some 4,000 new homes as part of the penultimate phase of the development. The green light was given by South Cambridgeshire District Council and will see a mixed-use centre, two primary schools and a range of open spaces across the 210 hectare site. A section 106 agreement will also be agreed to deliver community benefits.
Homes England secured the £123.9M of funding which will enable the agency to continue acting as master developer. This funding will give Homes England the resources it needs to build more of Northstowe's essential infrastructure, including roads, public transport routes, cycleways, green space and schools. This infrastructure is a vital pre-requisite to Homes England opening up land for 5,100 homes, comprising 3,500 homes of phase 2 of the Northstowe masterplan and the first 1,600 homes of phase 3a.
Northstowe will become Homes England flagship settlement, creating 10,000 new homes in total, making it one of the largest new settlements in the country. When complete, around 25,000 people will live at Northstowe.
Housing Minister Rt Hon Christopher Pincher MP said: "It is crucial to our levelling up mission that we build the high-quality homes this country needs, where we need them. So I am very pleased that thousands of families will have the opportunity to rent or buy a new home in Cambridgeshire and enjoy the cycleways, green space and schools that will be provided for them in Northstowe."
Arcadis and Tibbalds Planning and Urban Design are advising Homes England on the proposals, with an emphasis throughout on health and wellbeing as well as taking on board lessons learned during recent changes to working patterns. Access to nature and open space and delivering biodiversity net gains are also important drivers for the masterplan.
Delivery of Phase 3A is expected to start in 2023. In the meantime, work on Phase 2 of Northstowe – the town centre, on which Arcadis and Tibbalds also advised Homes England – will start to take shape.
If you would like to read more stories like this, then please click here