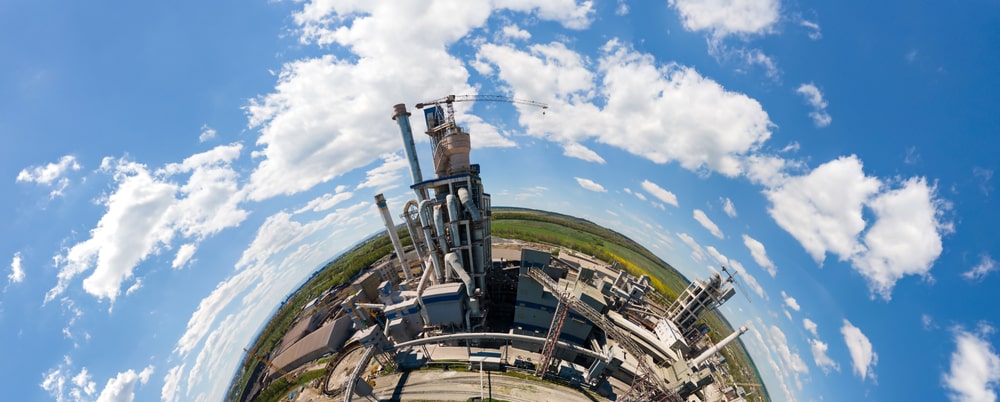 Government support will be crucial to supporting a net zero future in the cement and concrete industry, says the Global Cement and Concrete Association (GCCA).
The global construction industry is about to enter a defining period. Three-quarters of the infrastructure that will exist in 2050 has yet to be built, meaning governments will need to invest heavily to accommodate the needs and quality of life of a growing global population. Much of this necessary development will be built with concrete. Concrete is the most used human-made material on the planet, with 14 billion cubic meters produced every year for use in all types of construction. However, production of cement, the key ingredient in concrete, accounts for a significant level of CO2 emissions, around 7% of global CO2 emissions.
Yet with the fight against climate change intensifying, new infrastructure must be delivered in a far more sustainable way to limit global warming to 1.5 degrees. How well our industry can balance the demand for new infrastructure with sustainability commitments will be our toughest challenge for the next few decades. Embracing sustainable cement and concrete innovations will go a long way to reducing emissions but it requires industry, governments, and policy makers to collaborate.
Pathway to success
The Global Cement and Concrete Association (GCCA) is spearheading the collaboration needed to meet net zero targets. Representing the world's leading cement and concrete manufacturers from Europe, Africa, the Americas, and Asia, we ensure concrete continues to be the key material in sustainable construction. Our vision is to support economic, social, and environmental development by supplying the world's demand for a building material that is able to support modern, resilient, and sustainable communities.
In 2021, we became the first global 'heavy' industry accelerator for the UN's global Race to Zero, and the first to release a detailed Roadmap to net zero for a whole global industry. The roadmap shows how we will decarbonise the industry by 2050, cutting emissions by a quarter by 2030 and is built around a seven-point plan to achieve ambitious yet realistic actions. It includes boosting the offering of low carbon cement and concrete products, increasing circularity in our process and products – in particular reducing fossil fuel use in manufacturing – and accelerating innovation and breakthrough technologies such as carbon capture.
To achieve this, we'll come together to lead the way on cement and concrete innovation, for example through our Innovandi programmes. The Innovandi Global Cement and Concrete Research Network (GCCRN) brings together academia and industry to collaborate on pre-competitive research to develop new methods and technologies for better efficiency in concrete production and the design of concrete projects. Meanwhile the Innovandi Open Challenge is a unique industry accelerator which is bringing together exciting start-ups from around the world with our member companies to develop new technologies to help us decarbonise.
Government support
While we can do a lot, we can't do it alone. Public policy will play a central role in the ability of the industry and the wider value chain to decarbonise cement and concrete over their lifecycle, given public infrastructure accounts for almost 60% of all global cement and concrete demand. A comprehensive policy framework must be developed to make low-carbon cement manufacturing investable, stimulate demand for low-carbon concrete products, and create the infrastructure needed for a circular and net zero manufacturing environment.
By working together, we also can unlock the full circular economy potential of the cement and concrete value chain. Policymakers can support by generating market demand for low carbon products in construction and public procurement, ensuring that sustainable practices and materials become the norm. Improving access to waste and by-products as alternative fuels and materials should also be prioritised, helping to further reduce emissions, while governments should be ambitious in setting new construction standards for areas such as the energy performance of buildings.
We also need policymakers to champion new innovations, such as carbon removal technologies and carbon capture utilisation and storage (CCUS) innovations. This technology, which is proving effective in the many projects that exist around the world, now needs to mature by the end of the decade, and our industry is committed to ten industrial scale carbon capture plants by 2030. While the technology is advancing, the economies remain challenging. It is critical that the industry has government support to expand the successful pilots across the world to a commercial scale of deployment.
The net zero roadmap to 2050 has been set for the cement and concrete industry. It's a reachable goal and the GCCA and its members is committed to creating making our industry more sustainable. But this needs to be a joint effort, with not just the industry coming together, but with policymakers and regulators too to foster a better environment for innovation and sustainability. Through collaboration, we can create a better future.
Article supplied by The Global Cement and Concrete Association.
If you would like to read more stories like this, then please click here