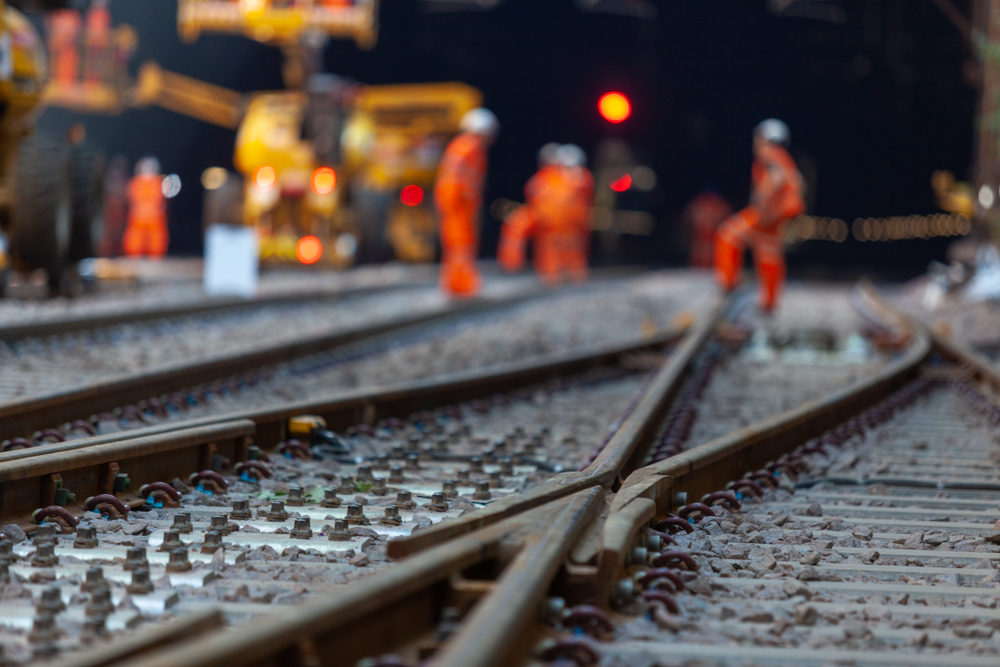 The government has launched its Integrated Rail Plan, hailing it as the biggest ever public investment in Britain's rail network.
The programme is designed to deliver faster, more frequent and more reliable journeys across North and Midlands, with a £96Bn package of rail construction and upgrades. The announcement, however, sees the Leeds leg of HS2 scrapped in favour of these investments which should deliver a modern network far sooner than previously planned. Many of the improvements will be realised this decade – bringing the benefits of levelling up more quickly than the original plan for HS2.
Transforming connectivity, the Integrated Rail Plan (IRP) will transform both east to west and north to south links, building three new high-speed lines and improving rail services including:
Northern Powerhouse Rail (NPR) will connect Leeds and Manchester in 33 minutes, down from 55 minutes now
HS2 East will run direct from central Nottingham to Birmingham in 26 minutes, down from 1 hour 14 minutes now, and from central Nottingham to London in 57 minutes. HS2 will also run from London to Sheffield in 1 hour 27 minutes
HS2 West will run from London to Manchester in 1 hour 11 minutes and from Birmingham to Manchester in 41 to 51 minutes compared to 86 minutes today.
As well as the new high-speed lines, the IRP fully electrifies and upgrades two diesel main lines – the Midlands Main Line and the Transpennine Main Line – as well as upgrading a third main line – the East Coast – with higher speeds, power improvements and digital signalling to slash journey times.
Prime Minister Boris Johnson said: "My mission is to level up opportunity across our country, which is why we're making train journeys faster and more reliable through the biggest ever public investment in our rail network.
"This is because better rail connections are essential for growing local economies and businesses, and our Integrated Rail Plan will deliver better services to more people, more quickly.
"Levelling up has to be for everyone, not just the biggest cities. That's why we will transform transport links between our biggest cities and smaller towns, ensuring we improve both long-distance and vital local services and enabling people to move more freely across the country wherever they are."
The new plans, using a mixture of new-build high-speed line and upgraded conventional lines, were drawn up after it became clear that the full HS2 and NPR schemes as originally proposed would have cost up to £185Bn and not entered service until the early to mid-2040s.
While Transport for the North Interim Chair Cllr Louise Gittins branded the IRP "woefully inadequate", and northern leaders are due to meet this week to discuss the outcomes, Andrew Cullis, risk analyst at specialist risk management consultancy, Equib, which specialises in supporting the delivery of mega projects, said:
"While it's disappointing that HS2's vision to provide a catalyst for economic growth in the North of England won't go as far as Leeds, this announcement is good news for a number of key rail programmes that are already underway – including the Transpennine Route Upgrade connecting Manchester, Leeds and through to York.
"Plans to electrify the entire 76 mile route (Transpennine Main Line) and invest in digital technologies, offering improvements to both capacity and performance, will give commuters access to state-of-the-art rail services from 2027 – far earlier than what would have been achieved by the Eastern leg of HS2.
"The Government has chosen to focus funding on improving and upgrading existing infrastructure, rather than building new infrastructure. While this is disappointing, upgrades and improvement works are less likely lead to cost and time overruns. In this sense, this approach provides greater assurance for taxpayers that their money will be well spent, at a time when public spending is soaring due to the pandemic. Ultimately, the Plan seems to be as much about de-risking infrastructure investment, as it is about providing a boost for Northern economies and delivering on the levelling-up promise in a post-Covid era.
"There is some good news for the West and East Midlands too in that the Government is planning to improve connectivity and has reaffirmed its commitment to completing the Midlands Rail Hub and improve local services."
If you would like to read more stories like this, then please click here