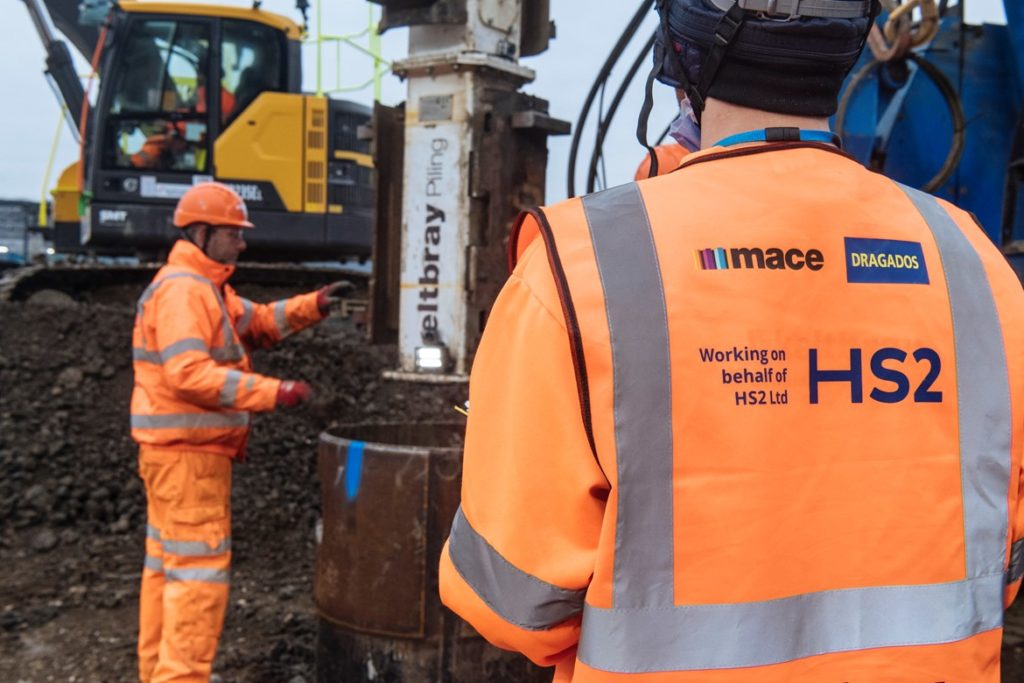 Over £500M of contracts are up for grabs as part of HS2's brand new station at Euston.
Subcontractors are being encouraged to investigate the large number of works packages which are now available to tender by HS2's Station Construction Partner for Euston station, a joint venture between Mace and Dragados (MD JV).
The procurement exercise represents the start of a multi-year programme to support development and delivery of the HS2 scheme.
Contracts include the procurement for the construction of the main substructure at the station, which will involve packages for pilling, earthworks and reinforced concrete. In addition, MD JV is also looking to secure a subcontractor to deliver the main systems and mechanical and electrical and plumbing (MEP) packages for the station.
These Tier 2 contract packages will result in many other contracts flowing through the supply chain, giving opportunities to businesses large and small to participate in delivering HS2.
HS2 Minister, Andrew Stephenson said: "HS2 has never just been about boosting transport – it's also about driving business, creating long-lasting jobs and Building Back Better from the pandemic.
"This major investment shows we're delivering on our promises to improve transport across the nation while providing opportunities for business and boosting the economy."
Paul Leighton, Deputy Delivery Director, Mace Dragados JV, said: "Given the scale of the task at Euston, we're in no doubt as to how important our supply chain is to our success. We're looking for our suppliers to not only provide us with skilled team members that will help us grow in size and capability, but to bring ideas and innovations that will help us set standards in the industry. We're excited to see the wider impacts of our procurement activities too, with opportunities for suppliers across the country helping to feed into the national levelling-up agenda."
Mace Dragados will publish the majority of the opportunities for Euston Station on its dedicated CompeteFor website.
If you would like to read more stories like this, then please click here