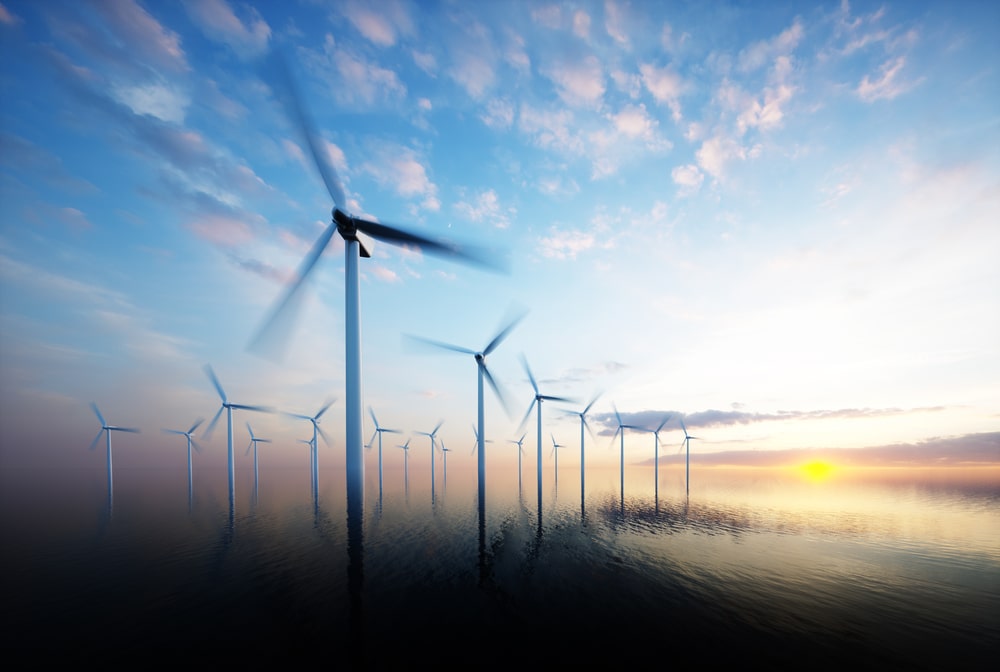 Floating offshore wind technology has received a huge boost from the public and private sectors, as £60M in funding is made available for research.
The UK government revealed 11 projects have been successful in winning up to £10M in funding, which will be matched by investment from industry, driving green energy investment and levelling up parts of the country including in Aberdeen, Swansea and Yorkshire.
The funding comes as part of the government drive to hit net zero and as it puts forward £31.6M to boost the amount of clean renewable energy generated in the country. In addition to this, industry will match the investment bringing the total to over £60M.
The cash boost will further research and development in floating offshore wind with projects across the United Kingdom set to receive funding that will accelerate the deployment of turbines in seas around the UK. Research will focus on areas such as how turbines are moored to the seabed, undersea cabling and developing foundation solutions.
The UK is already home to the world's largest deployment of offshore wind, however floating turbines, which can be deployed in deeper waters than conventional turbines, will boost energy capacity even further by allowing wind farms to be situated in new areas around the UK coastline where wind strengths are at their highest and most productive.
With global gas prices at record highs, the UK is determined to strengthen energy security further by deploying home-grown renewable technologies to reduce our dependency on volatile fossil fuels.
Energy Minister Greg Hands said: "We are already a world leader in offshore wind and floating technology is key to unlocking the full potential of the seas around Britain.
"These innovative projects will help us expand renewable energy further and faster across the UK and help to reduce our exposure volatile global gas prices."
The funding follows support for floating offshore wind in the fourth allocation round of the Contracts for Difference scheme – the government's flagship renewable energy auction scheme – where £24M a year has been ringfenced for this emerging technology, as well as some £160M announced in October to develop and build new large-scale floating offshore wind ports and factories in the UK.
If you would like to read more stories like this, then please click here