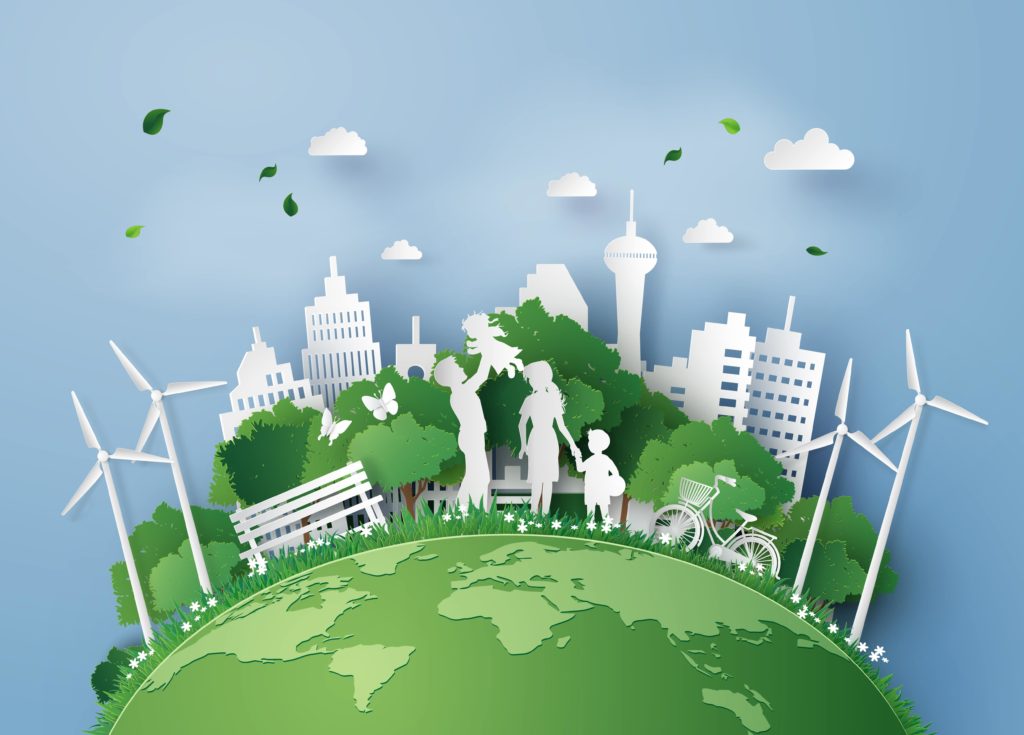 Embedding social value and meeting net zero goals, how will the government's procurement statements affect the construction industry? Guy Battle, CEO, Social Value Portal provides insight into how the industry can build better, fairer and greener.
Q: What is social value and how is it relevant to the construction industry?
Social value is defined by the Public Services Social Value Act 2012 and for real estate means "the wider social contribution that a development creates for society through how it is constructed and managed. This includes the economic returns to the local economy, the wellbeing of individuals and communities, and the benefits to help regenerate the environment".
In a nutshell, it describes the positive contributions made by an organisation to the long-term wellbeing and resilience of individuals, communities and society.
It is relevant to all sectors but as one of the major industries in the UK – and one of the bigger contributors to carbon emissions, the construction industry has the capacity to significantly strengthen our communities and society in general through social value generation.
I would go so far as to say that the construction industry has a duty to lead the way, initiating social value in all operations thus creating a positive ripple effect throughout society.
Q: Central government's public procurement policy statement PPN06/20 requires that social value should be explicitly evaluated in all central government procurement. How do you see this affecting the construction industry?
PPN06/20 was published in June 2020, requiring all government departments to embed social value into their procurement decision making (a minimum of 10%). This was followed up with the publication of the Construction Playbook that made it an explicit requirement for all new construction.
The weighting has been in place for a while now and, whilst the government is slightly slow on the uptake, there are already plenty of contractors taking the lead such as Balfour Beatty, Wates, BAM Construct, Bouygues and Colas.
I would anticipate that this will become a mandatory requirement as the planning community embeds social value by requiring a Social Value Statement as part of a planning submission. Councils such as Islington, Salford and Bristol have already made this part of their requirements.
These requirements are also 'leaking' into the private sector, who see social value as a better way of describing the wider benefits that a new development brings to a community. However, the industry will need to keep up in order to win public sector work if they are to keep their development pipelines active. We are all still learning what 'good' looks like and SVP has published planning and design guidance for the industry to help maximise this opportunity.
Q: How will this affect the supply chain?
It is inevitable that supply chain will be impacted by these changes and, as Tier 1 contractors are asked to commit to social value, they will look to their suppliers to support them in maximising the benefits to society.
This could be seen both as a new burden or an opportunity. Undoubtedly, suppliers will need to embrace this new reality, ensuring they have their own social value strategies in place.
To keep costs down, suppliers will need to embed social value into their day-to-day business and not as an additional CSR 'add on'. This is easier than many suppliers realise – most will already have community programmes, employ local people, have apprentices and support volunteering – which all add social value. The best way forward is for suppliers to use the National TOMs to identify what they are already doing and to develop strategies to do more.
Q: COP26 resulted in some bold pledges, not least from the UK Government who has set a target to cut emissions by 78% by 2035. As one of the largest contributors to the UK economy, how do you think that the construction industry can help?
Although the construction industry is a heavy carbon emitter, they are not directly responsible for the on-going emissions made during operation. However, decisions on how to build and the materials used will impact long term energy use and carbon emissions.
Larger government contracts (over £5M) will only be awarded to construction companies who have a net zero policy in place so smaller firms will need to follow this example too. In fact, the whole supply chain needs to get ahead of the game, starting by measuring their baseline footprint and understanding how they impact the climate.
Suppliers should then follow guidance published by the UK Green Building Council (UKGBC) to achieve a zero carbon pathway. Truthfully, there is no reason why the whole of the industry cannot become net zero by 2030 if we all focus.
Q: What advice would you give a business leader looking to increase social value initiatives within their organisation?
There are some simple steps that all businesses can follow whether you are big or small:
Show leadership. We all know that getting an organisation to rethink how it conducts itself can only come from the very top. No excuses – the board need to be convinced and get behind it.
Accountability. Put someone in charge who is accountable to the board. You need a single person with a team and a budget to ensure social value is delivered. There is a clear business case for this; to win more work and maintain market share.
Develop a Policy and Implementation Strategy. You need a plan and to ensure that it is delivered.
Hearts and Minds. You will need to bring your team and your supply chain with you – they will need training.
Measurement. What you measure, you manage and what you mange, you can improve – embed the National TOMs into your business and use an organisation like SVP to support you on your journey.
Transparency. Be audacious and bold, set yourself annual targets and report openly and transparently about how you are progressing with an annual Social Value Statement. Done well, this will help you to win more work.
About Social Value Portal
Social Value Portal aims to promote better business and community wellbeing through the integration of social value into day-to-day business.
The Portal is an online solution that allows organisations to measure and manage the contribution their organisation and supply chain makes to society. It allows organisations to report both non-financial and financial data, and rewards organisations for doing 'more good' in the community. It measures environmental, social and economic activities and helps to identify and measure additional social value delivered through a project in meaningful terms.
Social Value Portal launched the National TOMs Framework in 2017, alongside the National Social Value Taskforce. The Framework provides a minimum reporting standard for measuring social value. It provides a way for organisations to procure, measure, manage and maximise their social value, to integrate the standards into their measurement approach as a minimum.
If you would like to read more stories like this, then please click here