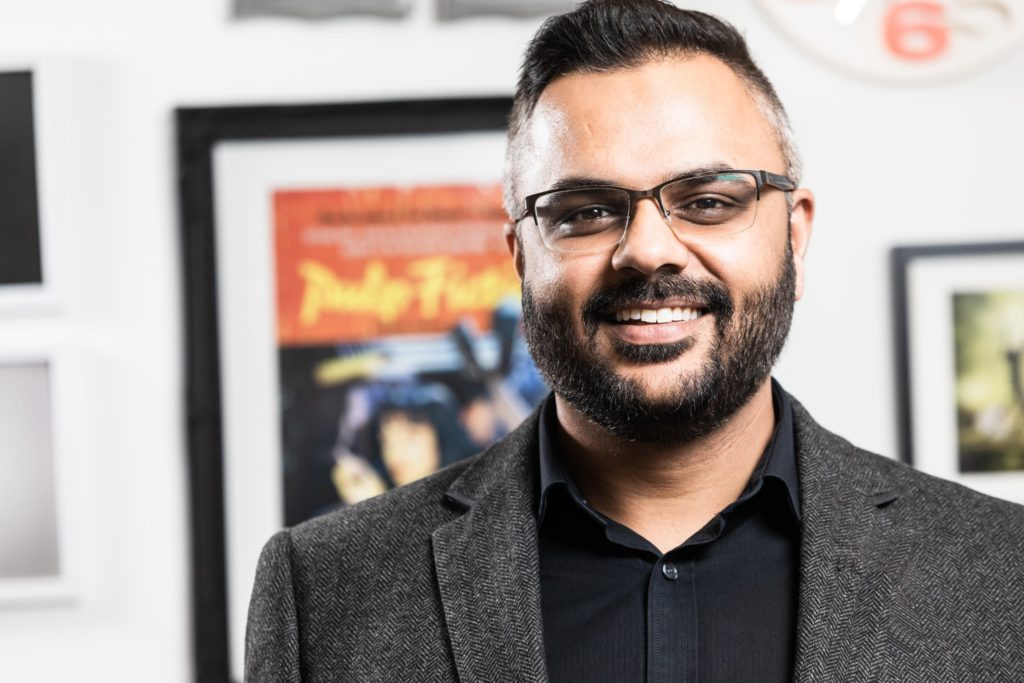 Jag Panesar, Founder and Director of digital agency Xpand, explores how digital technology can and will continue to reshape the construction industry post-pandemic.
There's no doubt about it, the construction industry plays a major role in stabilising the UK economy. Output is more than £110 billion per annum, contributes 7% of GDP[1], and accounts for 10% of the total UK employment with approximately 3 million jobs in contracting, servicing and products[2].
But, whilst its economic importance is consistently recognised, the industry as a whole regularly faces criticism for its inability to innovate, operate efficiently and communicate effectively[3]. With COVID 19 causing major disruption for the past year, coupled with the implications of Brexit on supplies, it's been difficult for construction firms to challenge this perception.
As we begin to see the world setting about its recovery mission, digital technology will hold the key to radical reshaping of the construction industry.
Digital transformation in the construction industry
Construction is the second least digitised sector in the world according to MGI's digitization index. As the sector battles challenges such as an ageing workforce, skills shortage and low productivity levels, embracing technology will be key to the sector's future survival.
The primary reasons preventing the construction sector from digitalising are attributed to the ways in which construction projects typically run. A project always has a fragmented supply chain. Each supplier is working on the job for a brief period of time, before moving on to the next job, therefore they have little motivation to adopt new methods of working. No two projects are the same, in fact projects usually vary greatly. It is tricky to find a one-size-fits-all digital solution that can be deployed on all projects.
Lastly, construction projects often take place in harsh and remote environments, which are unsuitable for the hardware needed in order to embrace digital technology. Taken all these factors into consideration, it is understandable to see why the sector hasn't embarked on the path to digital transformation.
Embracing digital technology can offer a huge number of benefits, for example, collaboration, information sharing, increased efficiency and marketing.
Gain competitive advantage through a CRM system.
Work in the construction industry was won through having good relationships. There's a lot of word-of-mouth recommendations and referrals. Historically, people relied on the sales reps to relay this information. As part of their job, these people travel a lot, so keeping on top of their admin is tricky and can result in things getting missed. Utilising a CRM system can solve these problems and provide some major competitive advantages.
But there are benefits to deploying a CRM system in the construction sector:
Pipeline tracking – enables you to track the projects you are bidding on. You can add contact details of the other parties involved, e.g., architects and A cloud-based CRM enables the industry to manage customer acquisition and tracking in real time, so you are no longer relying on the sales reps to update the information when they are in the office.
Opportunities – the ability to track an opportunity throughout the entire project cycle, from the initial bidding and tender stage through to contract award.
Contacts – there are many contacts from a single company. For example, the sales teams will talk to site managers and project managers. The accounts team will talk to people in the finance team. A CRM allows you to store as many contacts associated with that company in one place, so there is no need to look at separate systems.
Project collaboration – there's a lot of paperwork that comes with winning a new project, and there are usually several parties involved, g., developers and engineers. By having a project document sharing facility which all parties can access, this will save a lot of time for everyone involved and a decent CRM system can help with this.
Account-based marketing (ABM) – a CRM system allows you to separate contacts by different categories, such as: leads, warm prospects, clients, and key clients. You can track phone calls, emails, notes and set up follow-up reminders. The sales and marketing functions can finally join-up their thinking and use the data to create targeted marketing campaigns. Research has shown that ABM is more effective than traditional marketing techniques.
Improve Internal Communications
Construction businesses are under continuous pressure to reduce their operational costs whilst still meeting project deadlines, maintaining quality and safety (including new Covid-safe operating procedures). Cloud technology is useful in helping firms to improve communication and achieve higher levels of productivity.
Major projects usually involve workers from multiple disciplines e.g., engineers and surveyors; with cloud technology, it is now possible for tradespeople based in different locations to stay connected with colleagues on different sites, even when not at their desks.
Communicate with customers and stakeholders through digital marketing
When construction firms want to stand out from the crowd, they need to communicate their value proposition. In other words, "What makes a customer choose your company over your competitors?" Leveraging digital marketing to communicate your proposition is highly effective and this is where content marketing comes in. During 2020, 70% of marketers cited that they were actively investing in content marketing 4.
Content marketing is used to attract, engage and generate leads to your business and ultimately increase sales. B2B businesses can deploy content marketing to reach their customer, for example, using social media channels; thought leadership pieces, such as white papers; blog posts; digital PR; podcasts and videos.
If we applied these marketing principles to construction companies, on flagship projects you could produce in-depth case studies on your website, make a video or record a podcast to introduce the project, providing detail on how you overcame any project challenges, or perhaps whether any innovative construction techniques were used. You could also highlight any other benefits such as reduced environmental impact, or any time or cost savings made. These are effective tools to help you differentiate your business from the competition.
Use digital marketing to demonstrate your values and CSR
In the current climate, corporate social responsibility (CSR) is no longer just a tick box in a tender section. Firms need to clearly demonstrate how they are being responsible, in terms of minimising their environmental impact, ensuring the health and safety of their workforce, championing diversity and inclusion, and how they are giving back to the local community.
Firms can use digital marketing to demonstrate their CSR through channels such as blogs, e-news and social media. Businesses should leverage the popular CSR hashtags like #CSR #sustainability to further enhance visibility, and to make content more shareable.
The construction sector has faced unprecedented financial and operational challenges due to Brexit and the COVID-19 global pandemic. This is why a cultural shift towards collaboration and embracing digital technology will give the sector the best chance to emerge, recover, and embrace future challenges.
If you would like to read more stories like this, then please click here
[1] https://assets.publishing.service.gov.uk/government/uploads/system/uploads/attachment_data/file/61152/Government-Construction-Strategy_0.pdf
[2] https://www.designingbuildings.co.uk/wiki/Construction_2025
[3] https://www.designingbuildings.co.uk/wiki/Construction_industry_reports
4 https://www.hubspot.com/marketing-statistics