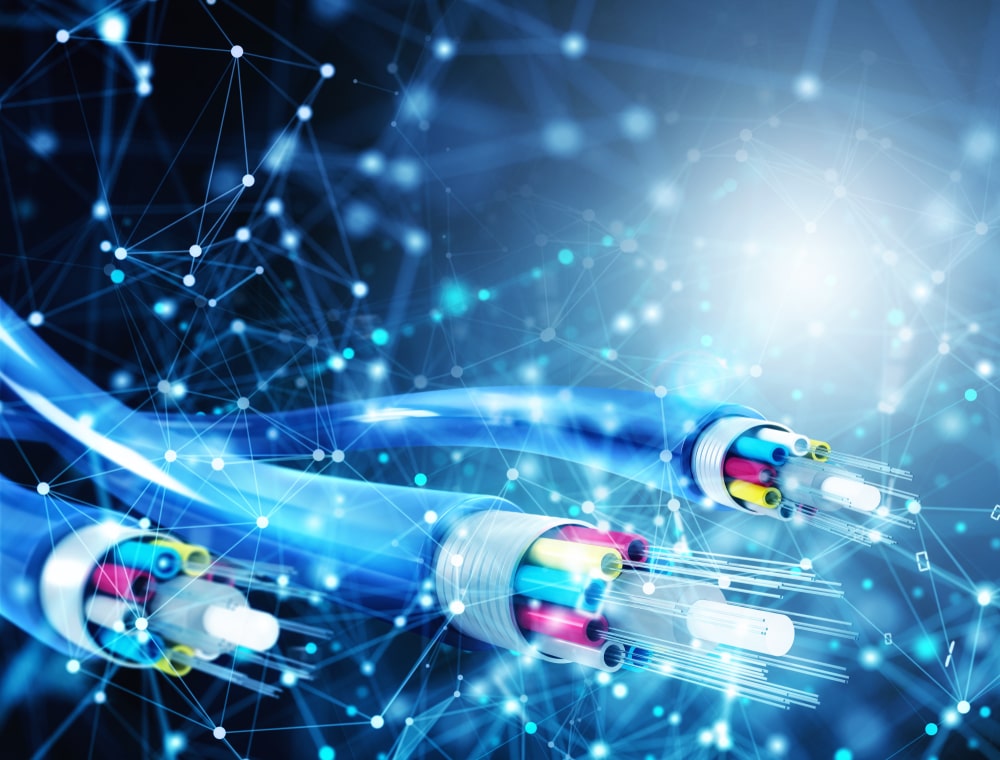 VX Fiber has kick-started the build of a full fibre open access network throughout Colchester.
The project is a part of Colchester Borough Council's wider plan to transform and future proof the town's digital infrastructure and establish itself as one of the best provisioned towns in the UK. It will also provide full fibre broadband for tens of thousand of homes and businesses throughout Colchester.
Under the UK Government's Local Full Fibre Network programme, Colchester has been given £3.24 million in funding from the Department for Digital, Culture, Media, and Sport (DCMS) to build a new core network. To help supplement this, VX Fiber is making a multimillion-pound investment in the necessary access infrastructure to connect premise, this collaboration with the local authority will also see the network expand to reach a target of 25,000 premises.
Cllr Mark Cory, Leader of Colchester Borough Council, said: "We welcome this forward-thinking partnership with VX Fiber and the start of works to enable over 8,000 homes and businesses within Colchester to benefit from direct access to full fibre gigabit broadband connectivity. VX Fiber's investment in Colchester builds on our own Council project to expand ultra-fast broadband around the town. This benefits businesses, residents and the Council's budget, all in one go. This significant investment will support the growing demands of home working and study, boost business innovation and growth, and help entice digitally aware businesses into the borough."
The new network will use Fibre-to-the-Premises (FTTP) broadband technology, which is a dedicated future-proof connection where fibre optic cables are laid all the way into residential and commercial properties. This is different to Fibre-to-the-Cabinet (FTTC) which is a blend of copper and fibre optic cables with the fibre only going as far as the street cabinet and then an outdated copper line connects the cabinet to the premises.
Fast and reliable connectivity has shifted from being a luxury to being more of an everyday utility. COVID-19 has certainly fast-tracked this. The introduction of a full fibre network has the capacity to transform a whole community, with full fibre connectivity providing the economic incentive to encourage people and businesses to move into the areas it serves. Fibre is the core infrastructure of any future digital economy as innovations such as virtual reality, smart home applications, telehealth and online learning require high quality and high-speed broadband. The network will provide the basis for future investment in 5G, wireless and smart cities – positioned for upgrade to multi-gigabit speeds to adapt to the exponential rise in computing power and data use and the emergence of new applications.
It is important to recognise that the shift to full fibre has been taking place on a global scale for over a decade. The UK in general has improved its full fibre coverage from 1% in 2012 to 18% at the end of 2020. Although the UK is playing a long game of catchup with the rest of the world, what is encouraging to note is that full fibre deployment across the UK is ramping up significantly.
Mikael Sandberg, Chairman at VX Fiber, commented, "We are excited to get started in Colchester, to bring a secure, fast and reliable full fibre network to residents and businesses in the area. Access to gigabit connectivity is an integral part of 21st century living. But it's much more than just streaming video and music or online shopping. It's also about transforming communities with 'smart' initiatives and improvements such as better access to employment, education and healthcare – there will be no restrictions on the introduction of new applications and services as the FTTP infrastructure is future-proof."
If you would like to read more stories like this, then please click here