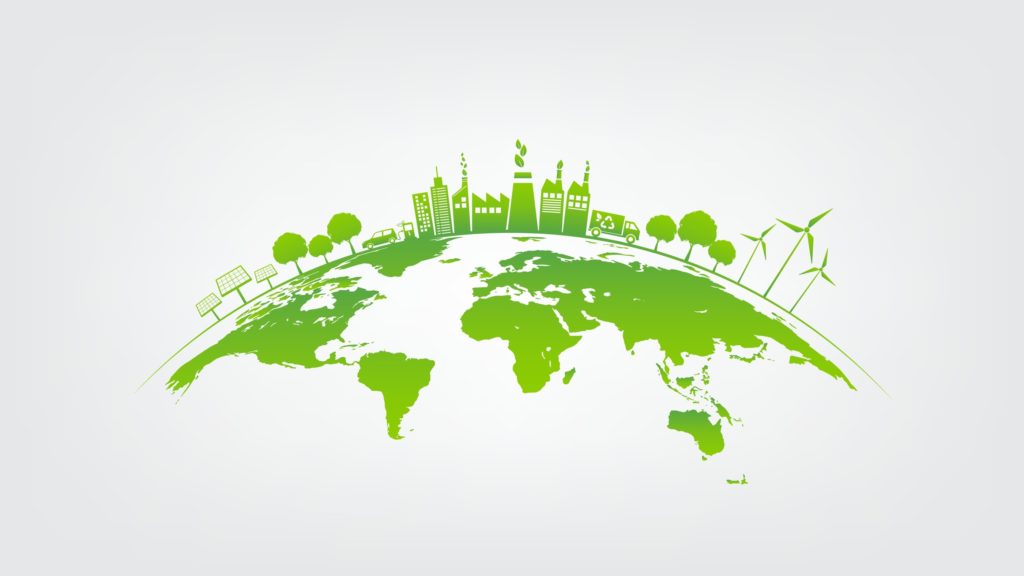 Tackling carbon emissions is a huge challenge for the construction sector. The industry is worth some £117Bn, equating to around 6% of the UK's total economy. It employs 2.4 million people and is the sixth highest carbon emitting industry in the UK.
In 2021, the UK government released its Net Zero Strategy: Build Back Greener which includes the expectations the government has on the construction industry to decarbonise. However, setting targets is one thing but planning how best for companies, large & small, to achieve these is another.
In this second part of our Q&A with Peter Sayce, chief product officer at Bramble Energy, looks at what help companies can find in achieving net zero targets.
Find the first part of our interview here, where Peter talks to us about the main challenges facing construction in meeting climate change ambitions.
What support is there to help my company reduce emissions?
Thankfully there is support out there to implement carbon cutting solutions – if you know where to look. The government has set up several finance packages and support for construction businesses to apply for. As we get further down the timeline towards achieving net zero these will increase and encourage more private sector investment.
Of course, each application varies greatly in terms of monetary value and stipulations on the businesses that can apply but the place to start is the Department for Business, Energy & Industrial Strategy (BEIS) and UK Research and Innovation where they list all available financial packages by Industry. From here you can narrow down what is applicable to you and your business. These range from grants that can aid in adopting low carbon technologies across your business operations, improving energy efficiency and funding towards the upskilling of new and existing staff to future proof your workforce as net zero targets near. The application process does take time, but it is worth it to secure longevity for your business especially as it will become increasingly more difficult to function within the industry without making the necessary moves to greener and more efficient processes.
Aside from the UK Government there are other bodies that are also great sources of information such as CITB (Construction Industry Training Board), CIC (Construction Industry Council) and the CLC (Construction Leadership Council) which all have funding sections with valuable information and also case studies of successful projects already happening up and down the UK.
Why aren't more companies applying for funding?
Resources, time and lack of visibility have all aided in companies perhaps not being aware what they could be applicable for to achieve net zero. What hits the headlines is the targets the government sets. there is no follow through from that on what support is available to reach those targets. The most important thing to remember is the more companies pick up on what they can access and apply for, it helps shape future policy and support and can also aid in collaboration between businesses and across industries.
Our survey highlighted 81% of the construction industry has not yet taken advantage of the hydrogen-related funding schemes available to them, listing lack of awareness and prioritisation of other activities as reasons. Clearly there must be better communications of these programmes, but for hydrogen the challenge is more complex.
Despite nearly half of the UK construction industry not being confident they'll achieve net zero by 2050, uptake of hydrogen technology is still low. Concerns related to cost, safety and usability were all highlighted in our survey. This shows the hydrogen and technology sector clearly needs to do much more in educating users of the benefits, as well as making sure the products we deliver offer a user experience that is the same if not better than the products in use today.
For construction employers: what are the key takeaways from the Net Zero Strategy: Build Back Greener and the Heat and Buildings Strategy?
With a third of all UK carbon emissions coming from the heating of homes and workspaces, the Net Zero Strategy sets some focused goals. The Heat and Buildings Strategy sets a goal to decarbonise the heat and buildings sector by between 47% to 62% by 2035. New funding of £3.9 billion has been pledged for this. Core to this is the phase out and replacement of gas boilers by 2035, with low carbon technologies, such as heat pumps and hydrogen boilers proposed as alternatives.
This needs the alternative to be as cost effective and efficient as gas boilers. The strategy also recognises the need for skilled people to deliver this change and proposes to support up to 175,000 new jobs by 2030. The Net Zero Strategy aims to deliver on the Government's levelling-up agenda and support 240,000 skilled green jobs by 2035, concentrated on areas of the UK where investment is needed most. We need to support employers to invest in the right green training and government must deliver on a pipeline of work that will give employers the confidence to invest in new skills.
The strategy also sets strong targets for transportation, including the end of sales of new petrol and diesel vans from 2030 and all non-zero emission vehicles by 2040 including HGVs. Whilst we currently have nearly half of the UK construction industry not being confident that they will achieve net zero by 2050, some significant change is coming that's going to make change happen sooner than we might expect.
Bramble Energy is powering a Net Zero world – today – and is proving to be a real game changer in solving key challenges in the production of hydrogen fuel cells including: lead times, up-front investment, manufacturing cost and scalability.
Founded in 2016 by Dr. Tom Mason, in the research labs at Imperial College of London and University College of London, Bramble Energy through revolutionary fuel cell design and manufacturing techniques, has developed the unique printed circuit board (PCB) fuel cell – the PCBFC™. A patent protected fuel cell that can be manufactured in almost all printed circuit board (PCB) factories worldwide.
They have recently launched their portable power product range and are developing their high-power density, liquid-cooled fuel cell systems under the same scalable low-cost technology platform.
If you would like to read more stories like this, then please click here