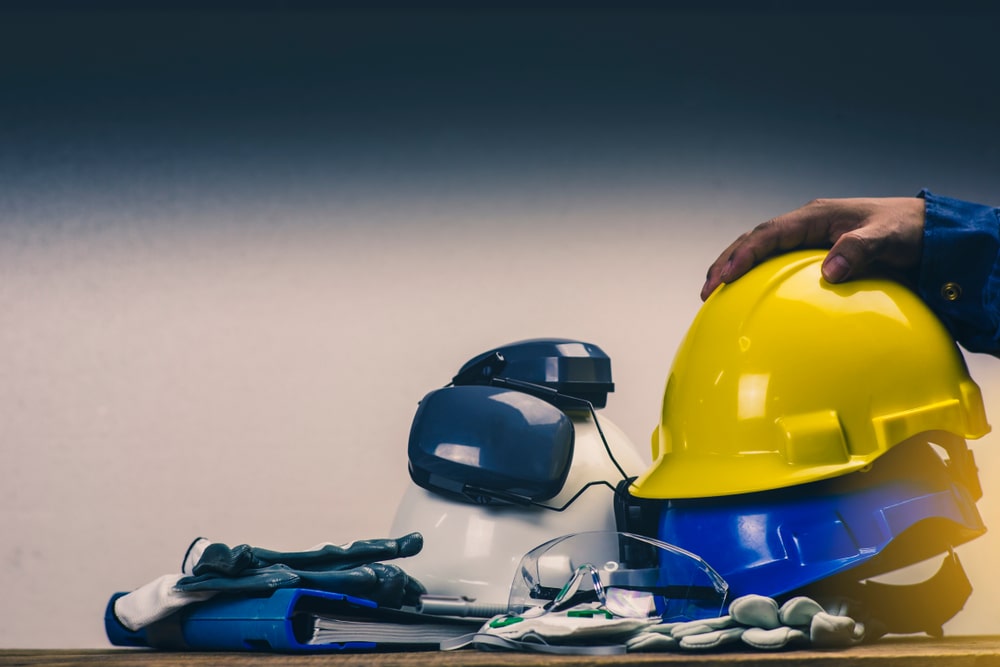 World Health and Safety day 2022 – Act together to build a positive safety and health culture
Occupational accidents or work-related diseases are responsible for more than 6,300 deaths every day – more than 2.3m deaths per year! – with 317m accidents occurring at work annually.
The economic burden of poor occupational safety and health practices is estimated at four per cent of global Gross Domestic Product each year.
World Health and Safety day happens annually on 28th April, promoted by the International Labour Organisation (ILO), to bring awareness to occupational health and safety and the resulting human costs.
The World Day for Safety and Health at Work 2022 focuses on enhancing social dialogue towards a culture of safety and health.
A national occupational safety and health culture is one in which the right to a safe and healthy working environment is respected at all levels, where governments, employers and workers actively participate in securing a safe and healthy working environment through a system of defined rights, responsibilities and duties, and where the highest priority is accorded to the principle of prevention.
With the UK being a founding member of the ILO, HSE is fully supportive of the ILO's promotion of World Health and Safety day, which will be recognised by a number of events taking place around the world.
The construction industry is renowned as a dangerous industry. Working on site, with heavy machinery, possibly alone, all contribute to construction having this unenviable reputation.
The 2020 Labour Force Survey showed that injuries resulting from a fall from height are over twice as common to construction workers than other sectors, with trips and falls, heavy lifting, moving objects, fire, and exposed electric wires all pose additional risk. In addition, work-related ill-health due to musculoskeletal conditions, respiratory conditions, hearing loss, and occupational cancers have contributed to the 2.1 million working days lost each year, with illness and injury combined resulting in a total economic cost of approximately £1.2bn annually, according to the Health and Safety Executive. Additionally, mental health conditions such as stress, depression, and anxiety account for one-fifth of work-related illnesses, and suicide claims more lives than falls in the sector.
The Building Safety Bill was introduced in the House of Commons on July 5th 2021, to increase safety for building occupants and overhauls safety regulations on residential building construction and maintenance. In the wake of the Grenfell disaster, the Hackitt review made a number of recommendations on improved safety, particularly in high-rise residential structures, which have informed the bill. With the development of a new compliance framework, the creation of the Building Safety Regulator and New Homes Ombudsman, and tougher penalties for sub-standard work, the Bill will provide more rights for residents to create durable transformation which will benefit generations to come.
Construction workers have seen a reduction of on-site incidents and injuries in recent years, but risks still remain.
Sarah Hill, HSE inspector, commented: "The fatal injury rate in the construction sector is around four times the all-industry rate, while over 3,500 builders die each year from cancers related to their work.
"The majority of work-related illness, injuries and fatalities are wholly avoidable if those responsible for the welfare of their workers follow health and safety guidance and regulation. Construction is a high risk industry, but those that work in it are as entitled as everyone else to go home safe and well at the end of the day."
Construction health and safety statistics:
39 fatal injuries to workers in 2020/21
74,000 workers suffering work-related ill health (average over 2018/19-2020/21)
61,000 non-fatal injuries (averaged over 2018/19-2020/21)
Four fatalities amongst members of the public.
If you would like to read more stories like this, then please click here